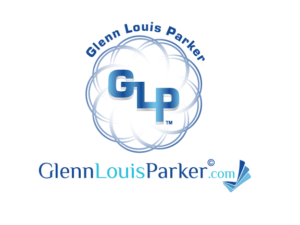 Formal training at
for Film, Television, Photography & Cinematography. I keep my skills current with many classes taken from instructors on the Paramount, Universal & CBS studio lots! Mentored by a line producer from Walt Disney Studios.
Born in Long Beach, California, I grew up in "South Bay" near the beach cities of Manhattan Beach & Hermosa Beach.
I am a business consultant offering a Business Mentor program, a Life Coach providing a holistic approach to improving health, wealth and life overall. And lastly I'm a Motivational Speaker.
For me life is too short to be trapped in a 4 x 4 cubicle in a stuffy office somewhere. My freedom is important to me. I thrive on sunlight and freedom. I have never done well with authority. I am a child of the universe, a free spirit, a sensitive soul.
My area of expertise in business planning, development & marketing from existing businesses to start-ups, evolving them into profitable organizations. By assisting them to capitalize on their great ideas while defining their goals and objectives, in all facets, helping these organizations achieve success and propelling them to the next level!
My extensive experience in the various business disciplines Technology and Business Development for 27 years. Encompassing Web Marketing and Development, including eCommerce objectives, CRM Solutions, SEO, PPC, SEM, Product Placement aka Branded Entertainment, IP Marketing and Media Buying for over 18 years. [hr]
I've been trading on eBay sense 1997, 18 years – a remarkable achievement, even if I say so myself. I also spent 8 years in wholesale distribution at Merisel, Inc., last position held was Technical Director of West Coast Pre & Post Sales age 28. [hr]
To fully benefit from meaningful relationships with family and friends. I believe in a holistic approach to life and self development. By practicing this approach and incorporating it into every aspect of life & business. I cherish each moment to experience my blessings and good health in my life. This recognition has allowed me to incorporate "Appreciation for LIFE" into my personal and business relationships!
One of the things I passionately believe in is the holistic approach to self development. My philosophy is, you can go after money. But if you don't have your health, your money won't do you any good. If you're not enjoying good health, you won't be able to do much travel. Nor will you be able to fully benefit from meaningful relationships with family and friends! [hr]
Over 20 years of web design and 8 years of WordPress development! Offering complete WordPress website design and development. From a simple brochure website to an advanced e-Commerce solution with an integrated forum or membership website We can create the ultimate solution to meet your marketing goals and objectives. All designs are custom build from the ground up with custom SEO "Search Engine optimization! [hr]
Finally I am a life coach, Life Coaching is an empowering tool to move forward in any area of life. I collaborate with clients to define and clarify goals, pinpoint and overcome obstacles, and create weekly attainable tasks toward goal achievement and life balance. [hr]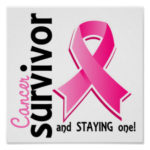 Personally I know what it's like to lose ones health, surviving cancer of the right eye ("retinoblastoma") at 18 months old. And having a rare blood disorder starting at age 26, along with cancer 5 years later. Which left me bed ridden for over 12 years! Both overcome after almost dying 100's of times! So trust me your health is precious! Live, LOVE and have FUN! [hr]
Ascension: Spiritual Retreat: Realign with your true vibration of unconditional love! Why a unique individual Spiritual Retreat? Well because you ARE unique! And to better attune and aline with this new energy you should spend time with like minded people! This is why wellness retreats where invented! This will aid in bringing yourself back into your true vibration. And make it EASIER when you do fall out of alignment to bring yourself BACK! [hr]
WHY COACHING?!
[hr]
MY BUSINESS MENTORS: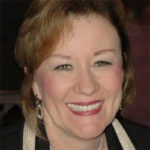 Abraham Hicks | Founder of "Law of Attraction" LOA — BIO: Esther Hicks is an American inspirational speaker and author. She has co-authored nine books with her husband Jerry Hicks, presented numerous workshops on the law of attraction with Abraham Hicks. [hr]
Tony Robbins | Time Management ( 80/20 Rule ) & Neuro-linguistic programming (NLP) — BIO: American motivational speaker, personal finance instructor, and self-help author. He became well known from his infomercials and self-help books: Unlimited Power, Unleash the Power Within and Awaken the Giant Within.[hr]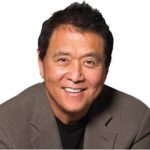 Robert Kiyosaki | The TRUE difference between Assets & Liabilities — Finance, Budgeting & Advanced Business Modeling. — BIO: Robert Toru Kiyosaki is an American businessman, investor, self-help author, motivational speaker, financial literacy activist, financial commentator, and radio personality. Kiyosaki is the founder of the Rich Dad Company. [hr]
Napoleon Hill
| Goal Setting & Mission Statements: The Science of Achievement! — BIO: Napoleon Hill was an American author in the area of the new thought movement who was one of the earliest producers of the modern genre of personal-success literature.[hr]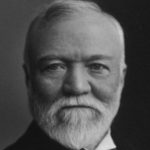 Andrew Carnegie | Set forth Napoleon Hill on his quest for finding the answer to what makes successful people successful!! "The Science of Achievement" — BIO: Andrew Carnegie was a Scottish American industrialist who led the enormous expansion of the American steel industry in the late 19th century. He built a leadership role as a philanthropist for America and the British Empire.[hr]
Stephen Covey | Author of 7 habits of highly effective people – Character vs Personality Ethic leaning to Manifest your Integrity both in your professional and personal life! — BIO: Stephen Richards Covey was an American educator, author, businessman, and keynote speaker, passed 2012. [hr]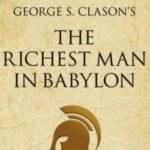 George Samuel Clason | Author Richest Man in Babylon, The power of using money to make money — The Richest Man in Babylon is a book by which dispenses financial advice through a collection of parables set in ancient Babylon. [hr]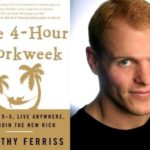 Timothy Ferriss | Author of the 4 hour work week — building a business that finances your lifestyle! Time Management & Outsourcing! — BIO: Timothy "Tim" Ferriss is an American author, entrepreneur, angel investor, and public speaker. He has written a number of self-help books which have appeared on the New York Times bestseller, Wall Street …[hr]
Game Theory: Including John Forbes Nash Jr. who had a biography, A Beautiful Mind, as well as a film of the same name starring Russell Crowe. Zero Sum Game, Sun Tzu — The Art of War and of course Tournament Poker Theory & Mathematics! [hr]
INSPIRATIONS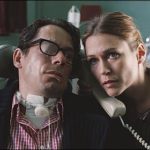 Jean-Dominique Bauby | Who Inspired the Book & Movie: The Butterfly and the Diving Bell A Memoir of Life in Death" — Literally blinked his book into existence over a span of a year with ONE EYE!!!! Now that is will power! — BIO: Jean-Dominique Bauby was a well-known French actor, author and editor of the French fashion magazine ELLE. He had two children with Sylvie de la Rochefoucauld, a son named Théophile and a daughter named Céleste.[hr]

Viktor Emil Frankl, M.D., Ph.D. | BIO: Was an Austrian neurologist and psychiatrist as well as a Holocaust survivor. Frankl was the founder of logotherapy, which is a form of existential analysis, the "Third Viennese School of Psychotherapy". Favorite quote by Frankl, 'Man's Search for Meaning' — "You Choose Your Path or You Are A Plaything of Circumstance." [hr]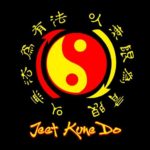 Bruce Lee's | Jeet Kune Do — The philosophy of "Using no way as way", being flexible like water![hr]
Gandhi "Gandhiji"| The gift of Non Violence / Non Participation [hr]
Shri Mataji Nirmala Devi | Nirmala Devi — Spent time with Gandhi as a child during his fasting — Sahaja Yoga [hr]
Rick Strassman MD | Researcher on entheogen DMT, who helped create a documentary called: DMT: The Spirit Molecule . DMT us a substance that is created your pineal that is your anchor in space and time![hr]Gary Renard
| Video on Beyond the Ego and the idea "I am immortal spirit. This body is just an image. It has nothing to do with what I am." from the book ~~ Your Immortal Reality. [hr]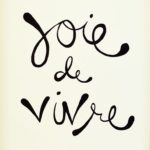 Joie de Vivre | French for "Joy of living!" [hr]
Martin Luther King, Jr. | For his contribution and conviction of recognizing we are all individuals… Unique and ONE race, no colors, no fear, no need for violence! ALL of US are humanity! Favorite Quote: "Faith is taking the first step even when you don't see the whole staircase." — BIO: Martin Luther King, Jr., was an American Baptist minister, activist, humanitarian, and leader in the African-American Civil Rights Movement. [hr]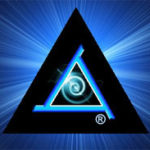 Bashar of the Essassani Channeled by Darrl Anka who has a production company Zia Films. | Physics of GOD = Infinite Parallel Dimensionality, 4th Density or 5th Dimension & C-Sharp Meditation. [hr]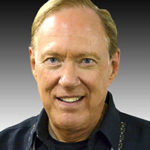 Lee Carroll for Channeling: Kryon of Magnetic Service | Earth Origins, DNA & Lemuria [hr]
Shaun Swanson for Channeling: Ishuwa of the Yahyel | Which Suggests: "Upon waking and bedtime, call to the wisdom of your past & future lifetimes." 4th Density! And are the Pilots of the Phoenix Lights UFO! [hr]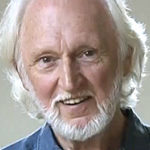 Paul Lowe | Satori; Desire-less; Desire | Being Unconditional in Each Moment! [hr]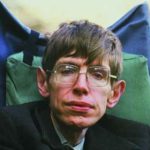 Stephen Hawking | Dragging himself up the stairs of his home DAILY for physical therapy, to prolong his mobility! — BIO: Stephen William Hawking CH, CBE, FRS, FRSA is an English theoretical physicist, cosmologist, author and Director of Research at the Centre for Theoretical Cosmology within the University of Cambridge.[hr]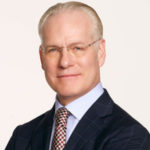 Tim Gunn | For this ability to communicate and always having EVERYONE'S best interests in mind. He seems like a KIND SOUL and genuine human being! Would be an honor to meet him. — BIO: Timothy Michael "Tim" Gunn is an American fashion consultant, television personality, actor, and voice actor. [hr]
Dr. Jennifer Arnold | Pediatrician and Star of the Hit Reality Show "Little Couple" –I admire her for not letting what most would conceive as a handicap dissuade her from following a career path in medicine! As an infant my pediatrician recognized what would have been a fatal tumor of the eye and saved my life! I totally respect the fact that she CHOOSE not to give in or give up! BIO: Jennifer Arnold, MD, MSc, FAAP is originally from Orlando, FL. She completed her undergraduate degrees in Biology and Psychology at the University of Miami in Florida. She then completed her medical degree at Johns Hopkins School of Medicine in Baltimore, MD and graduated in 2000. She attended a Pediatric Residency Program at Children's Hospital of Pittsburgh. During her fellowship in neonatology, she obtained a Master's of Science in Medical Education from the University of Pittsburgh. She is Board Certified in both Pediatric and Neonatal Medicine. She is currently an attending neonatologist at Baylor College of Medicine and Medical Director of the Simulation Center at Texas Children's Hospital. [hr]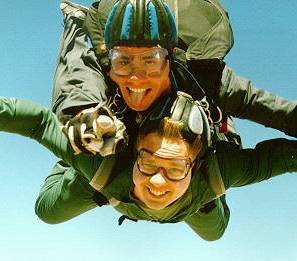 Here's a snapshot of me as a person. I enjoy skydiving, and I made my first jump in 1995 at Sky Dive Las Vegas. I also enjoy traveling. One of my most memorable trips was a journey to the Mayan ruins at Chichen Itza southeast of Merida, the capital of Yucatan, Mexico.
Other memorable experiences include dining at Club "33" at Disneyland as a guest of Intel, Inc. Participating in all four "gates" at the Traditional Native American Sweatlodge at Peace Park, Malibu, California invited by friends who are the owners of the Canyon Treatment Center. Who use Sweatlodges to aid their clients in the detox & recovery process.
My other interests include cycling, Traveling – Anywhere, Swimming or anything that has to do with the WATER! Healthy living — Yoga, Meditation, TCM, Qi Gong, Tai Chi & Tantra, horseback riding, being ONE with a horse is a fantastic feeling. I enjoy shows like Cirque du Soleil; my favorite one being Mystere. I also enjoy magic shows, comedy clubs, photo galleries, museums, theater including Broadway Plays and the art! Las Vegas, mainly for the shows, though I also play some Tournament Texas Holdem Poker to practice game theory and pay for my trip!! [hr]
Artistic Inspirations:
Charlie Chaplin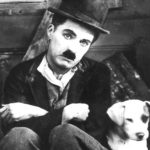 | For the The Greatest Speech Ever Made in the 1940 film "The Great Dictator". [hr]
Helmut Newton | Photographer — BIO: Helmut Newton was a German-Australian photographer. He was a "prolific, widely imitated fashion photographer whose provocative, erotically charged black-and-white photos were a mainstay of Vogue and other publications.[hr]
Adelaide Marcus | Biography: Adelaide is a flourishing visionary of all sorts. Raised by multi-faceted artist parents, Adelaide was encouraged to pursue a life of passion. She moved to San Diego in 2005 to create the Middle Eastern Dance Company, The Shimmy Sisters. Since then she has become a renowned and distinguished performance artist. Her talents extend far beyond the Belly Dance influence of her Syrian blood to Circus Acrobatics, Fire Spinning, Hooping, Drumming, Stilt Walking, Painting and more! Adelaide is her Art! [hr]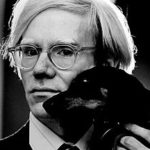 Andy Warhol | American painter, print maker, and filmmaker. Created first Reality TV style in Film called: Chelsea Girls 1966 [hr]
Michael Kors | Fashion Designer. BIO: Michael Kors is a New York City-based fashion designer of American sportswear. He is the honorary chairman and chief creative officer for his company, Michael Kors Holdings Limited, which deals in fashion accessories. [hr]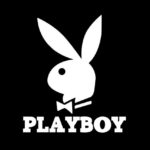 Hugh Hefner | I have friends who work for Playboy. They have sat across from Hef and conversed, and I've heard NOTHING but good things about the man! A genuine man who has given the "Visual Gift" of beauty sense 1953! — BIO: Hugh Marston Hefner is an American adult magazine publisher, businessman, and a well-known playboy. Hefner is a native of Chicago, Illinois and a former journalist for Esquire. Hefner is also a World War II veteran. [hr]
Professional Hobbies include Photography & Film Making, first roll of film was taken Manhattan Beach Pier, California — 1992 during the Malibu / Topanga fires.
I also LOVE Music, I have VERY eclectic tastes, including classical (especially Bocelli classical tenor, recording artist and singer-songwriter), Rock (Aerosmith) hip hop (Run DMC), Rap, Celtic, Jazz, Techno, Meditation, Tantric, and Tribal. [hr]
Favorite Quotes:
Mark Twain | "Advertisements contain the only truths to be relied on in a newspaper." [hr]

Viktor Emil Frankl, M.D., Ph.D. | 'Man's Search for Meaning' — "You Choose Your Path, or You Are A Plaything of Circumstance." [hr]
Buddha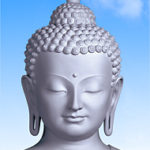 | "All that we are is the result of what we have thought." [hr]
Martin Luther King, Jr. | "Faith is taking the first step even when you don't see the whole staircase." [hr]
Henry Ford | "A business that makes nothing but money is a poor business." [hr]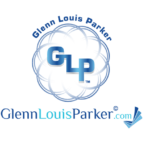 Glenn Louis Parker | "LOVE; was not created! It's our recognizing where we came from… That we are beings of pure light and love… LOVE is our origin and our gift we share on earth, to remind of of what we are!" [hr]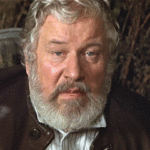 Sir Peter Ustinov | "Love is an act of endless forgiveness, a tender look which becomes a habit." [hr]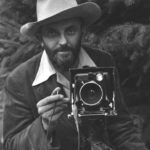 Ansel Adams | "In wisdom gathered over time I have found that every experience is a form of exploration." [hr]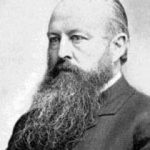 Lord Acton | "I'm not a driven businessman, but a driven artist. I never think about money. Beautiful things make money." [hr]
Gandhi
| "The weak can never forgive. Forgiveness is the attribute of the strong." [hr]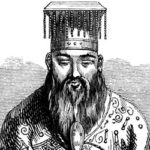 Confucius | "By three methods we may learn wisdom: First, by reflection, which is noblest; Second, by imitation, which is easiest; and third by experience, which is the bitterest." [hr]

Leo Buscaglia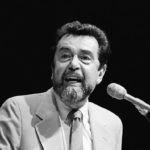 | "Love is life. And if you miss love, you miss life." [hr]
Ingrid Bergman | "A kiss is a lovely trick designed by nature to stop speech when words become superfluous." [hr]
Judy Garland | "For it was not into my ear you whispered, but into my heart. It was not my lips you kissed, but my soul." [hr]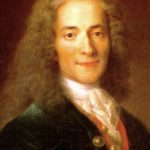 Voltaire aka Francois Marie Arouet | "Love is a canvas furnished by nature and embroidered by imagination." [hr]
HIGH VIBRATION FOUNDATION:
On September 10th of 2013, I was inspired as my highest joy to create High Vibration Foundation. The impulse was so strong I dropped everything I was doing and got started! The core idea was to have a resource center for those attracted to this information, I deeply identify with Lemurian energy, specifically the original Lemuria of the Hawaiian Islands, and the idea of Bashar's role in first contact. I feel very connected to the role of first contact, in that I feel after our 1000 years of peace, as we evolve into a new form of spirit being, that will be my role "ambassador of earth" and my highest joy!". [hr]
Introductory Session
The introductory session 60 minute Skype or phone coaching is for you to have an opportunity to:
• Understand my coaching style and approach
• Feel the power of coaching and see if you are "ready" to take your life to the next level
• Receive one tip, tool, or strategy to start making your life easier today! Guaranteed!!
• Ask questions regarding the coaching process, fees, and scheduling, etc.
If we are a good match, we will then set up an ongoing coaching structure and you will leave this first phone call with immediate actions to make your life easier and more rewarding.
While I will be happy to explain my coaching procedures and philosophy in detail, there will be no pressure and no sales pitch in the call. There is no obligation to continue.
It is simply a time for you to determine whether coaching is for you, and for us to see whether we are a good match. If we are not a fit, I will be happy to recommend other coaches.
Questions, please fill out the form below:
Love & Light
Coaching: Life, Business & Web Commerce
Dream, Prioritize, Execute, Achieve, Repeat!

Mohandas K. Gandhi — Known also as "Mahatma" to his people meaning;
"The Great Soul"
"LOVE is the strongest force the world processes, and yet it is the humblest imaginable."

Viktor Frankl — 'Man's Search for Meaning'
"You Choose Your Path, or You're A Plaything of Circumstance"